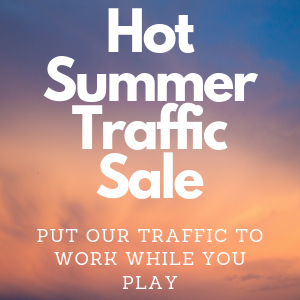 Summer is coming to an end. Kids will be in school in the next few weeks. This is your last chance to get out and play before the school year routine begins.
While you play, let our MyAutoPilot Traffic work for you to build your business.
Order today (or the next several days) and receive 19% extra traffic on your traffic order.
Please use the following PromoCode in the Comment Box during order checkout:
PromoCode: Hot Summer
Go here now to get your bizop traffic.
This promotion won't last forever but it's available right now.
Let your team know so that they can receive Bonus Traffic also.
Go here to get your MyAutoPilot Traffic now.
Thanks for reading.
To your success,