Top 5 Traffic Methods for MLM Websites
Today we have reviewed the top 5 traffic methods for mlm websites and mlm lead capture pages.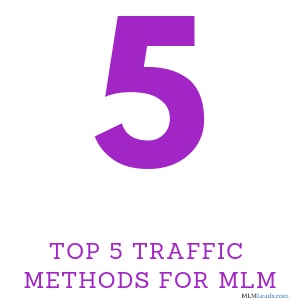 In preparing this review, we used the following criteria:
Reach in USA – the traffic method should be able to generate 1,000s clicks of traffic daily all from the USA.
Ease of Use – is the traffic method easy to implement? Or is specialized knowledge required?
Duplication – how easy is it for your team to use the duplicate you using this method?
Responsiveness of Traffic – how well does the traffic respond to "make money from home" offers?
Ease of Scale – how easy it is to scale traffic using this method?
Now that we have the criteria for rating the website traffic methods for mlm, let's begin to rate them.
#5 Search Engine Optimization (SEO)
Setting up search engine optimization for your mlm lead capture page or website is nearly impossible. Most people are using a lead capture page service that doesn't allow for SEO customization. Nor do most people know how to optimize their website or lead capture page to be found by search engines.
Moreover, there are billions of "make money from home" websites and pages on the internet. That means you have zero chance of your page found on page 1 of Google search.
The only way to scale SEO marketing is to generate more web content to provide the search engines with more keywords. Expect 90 days minimum before you see any sort of results.
SEO is not newbie or team-friendly. It is not duplicatable. If you're relying on this prospecting method to make it big in mlm, consider a different method now.
#4 Search Engine Pay-Per-Click (PPC) For MLM
This traffic generation method for mlm can provide you with USA-only web traffic based on the PPC setting you specify. And with proper ad copy in your ad, you can generate pretty targeted mlm traffic to your website or mlm lead capture page.
The challenge with this method is that most people don't know how to setup PPC ad campaigns. It takes some specialized knowledge to setup. A newbie may waste a lot of money using PPC simply because they don't know how to setup the ad campaign.
This method is not newbie-friendly or duplication-friendly. In fact, others in your company may be competing against you when bidding for keywords. That acts to drive up your advertising cost.
PPC is scalable. You simply add more keywords to your campaign, or increase your bid to get more mlm traffic to your lead capture page.
Lastly, Google is the largest search engine in the world. They are not friendly towards bizop offers, so be aware.
#3 Solo Ads For MLM Traffic
Theoretically speaking, email lists used for solo ads can be segmented to provide traffic from the USA only. A sophisticated traffic provider would check the list of IP addresses and scrub the list to create a USA-only list. The challenge is that most solo ad providers are not that sophisticated to be able to do that; nor do they care to check.
Most solo ads are easy for consumers to use. Solo ad vendors take your lead capture page link and post it into their email mailing. Clicks are counted by a tracking link used by the solo ad vendor.
Team duplication is easy since anyone on your team can use the same solo ad vendor. However, duplication comes at a price.
When you and your team use the same solo ad vendor, you are competing against one another for the same people in that solo vendor's email list. Only one can possibly sponsor that prospect. The rest of you will have wasted your time and money.
The responsiveness of solo ads really drops off the more times the vendor sends emails to the list. So while you might get some clicks, the clicks end up not converting to signups. They simply simply grow your autoresponder list, which in turn costs you more money.
Anyone that has ever been online knows that there are ebbs and flows in web traffic and responsiveness. And that presents a problem for solo ads since there is no way to know if this is a good time or bad time to send emails out.
Solo ads at times can be "all or nothing" since all the clicks come in a short period of time. If your website were having issues at the time of your mailing, it could be a total loss of advertising dollars for you.
It should be noted that it is in the solo ad vendor's best interest to send emails to that list over and over again. The more times they email to the list, the more money they make.
Solo ads are scalable. Simply place a larger order for more traffic.
Solo ads tend to get overworked. That's great for the vendor, but that's a problem for the person buying the traffic.
#2 Facebook
Facebook is a huge online community. It is relatively easy to make "friends" with others in the USA or other parts of the world.
Making friends and prospecting is relatively easy on Facebook. You simply create post after post of what you're doing in hopes that someone will ask to learn more. You can also private message your "friends" to try and get them to look at what you're doing. All this can be done from the comfort of your home.
The challenge with Facebook is 2-fold.
i) Most of your FB friends are not really prospects for you. As soon as you try to pitch them on your deal, they'll pitch you about their deal.
ii) The traffic is not targeted. Not everyone on FB is there to learn about making money from home.
Sure hitting people on FB is duplicatable, but it is also time consuming. You can't just turn it on and start generating leads at any given time and day.
Do you remember the old days when a "friend" invited you over to their house for a "presentation"? You asked what the presentaton was about and they gave you some vague answer. You attended and then found out it was an Amway presentation.
Remember that?
That's kinda like prospecting on Facebook except you're at home in front of a computer.
This method simply takes too long to scale in order to be cost effective. You can't easily go out and give 100 business presentations to FB friends like you can with other advertising methods.
#1 MyAutoPilot Web Traffic
Obviously this is my #1 method for getting bizop mlm traffic to my website or lead capture page for several good reasons..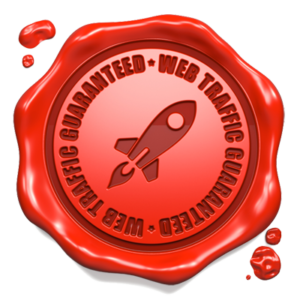 USA Web Traffic – This mlm web traffic source allows traffic to be sorted in real-time by geographic location. So not only can you get traffic from the USA, but you can also get web traffic to your website or lead capture page from specific city/state locations that you specify. Only Search Engine PPC advertising can do that.
Ease of Use – Simply place your order on the website. Give us your lead capture page URL during order checkout. We do the rest. We direct USA traffic to your page. If you ordered local traffic, we only direct local traffic to your page.
Duplication – This may be the best part. Since we use "make money from home" banner ads to generate the traffic, all traffic sent to you is unique. Since we are redirecting the click from our ad to you, we never re-market to that prospect. So you and your team will never compete against one another for the same people.
Responsiveness – And since each person sent to your website is unique, the responsiveness of the traffic is greater than solo ads. These are people that clicked on our ad because they wanted to learn how to make money from home.
Ease of Scale – Want more traffic to your website or lead capture page? Place another order and get on our autoship program which sends you 15% more traffic on recurring orders.
If you're ready to drive mlm traffic to website or lead capture page, choose MyAutoPilot Traffic. Go here now to order.