This describes mlm leads, MyAutoPilot Web Traffic and solo ad traffic. Learn reason #3 why MyAutoPilot Traffic is better than solo ad traffic for mlm.
Reason #3 is that we pay you for each and every referral you make to us via our generous money-making affiliate program.
Some companies have referral programs for only their elite customers.
That's great but that's not how we do it at MLMLeads.com.
Each and every one of our customers is an elite customer. Each customer is automatically an affiliate. Simply log into your MLMLeads.com Member's account to find your affiliate links.
Copy/Paste the affiliate link and send it to your group.
Once they click your link, those sales are automatically tracked to you as the referral.
Not only do you earn commission on the referred web traffic sale, but you earn commissions on the LIFE of the referred account.
We have some customers that are still getting paid 17 years later after their very first referral.
Some are making 100s a month. Some are making 1,000s. Some even make more with our affiliate program than they do with their primary company!
How great is that?!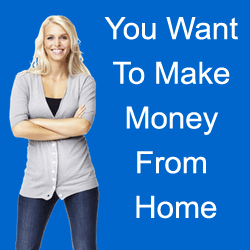 So let me summarize the MLMLeads.com affiliate program for you:
* As a customer, you're automatically an affiliate. You earn 10% on all your referred sales.
* Your affiliate links are posted in your MLMLeads.com member's account.
* There is no minimum threshold to earn affiliate commissions.
* Referrals and commissions are tracked to you for the LIFE of the referred account.
* Affiliate payment is sent to you via PayPal, check, or convert the commissions to traffic like so many do.
* Use the affiliate program to create a secondary income for yourself.
Or use it to create a monthly advertising budget that can get your primary business to the next level.
While I can't guarantee you'll make 100s or 1,000s each month like so many of my customers do, I can guarantee that I'll great care of each and every referral you make to us.
Enrique Garibay, MLMLeads.com with Reason #3 Why MyAutoPilot Traffic is better than Solo Ad Traffic.