Leads
MyAutoPilot Traffic
Generate your own exclusive mlm leads by sending high quality, highly targeted business opportunity seeker Premium pay per click website traffic right to your mlm lead capture page.
MLM Traffic VS. MLM Leads Explained
Most people agree that the best leads are the ones that you generate yourself for your network marketing business. But how do you get premium, business opportunity-specific web traffic to your lead capture page?
You could spend countless hours on Facebook posting teasers that link to your capture page. Or you could manage your own Google Pay Per Click (PPC) ad campaign. Unfortunately most people don't have enough time or money for either without losing their shirt. Not to mention that Google doesn't want your mlm ad campaign.
Well now, for the first time ever, there is a better solution. It's called My AutoPilot Traffic. It's Premium PPC advertising for your MLM business. Here's how it works:
Normally we would drive our business opportunity Internet web traffic to our lead capture page to generate leads to sell. Well now with My AutoPilot Traffic, we'll drive that same high quality, highly-targeted bizop-specific web traffic directly to your lead capture page instead. That way prospects can opt into your sales funnel directly to learn more about your network marketing business. We do this on a "Pay Per Click Traffic" or "Pay Per Visitor" basis at a fraction of the cost that you could do it yourself anywhere else - without all the headaches! Traffic trickles to your lead capture page over several days depending on the size of your order. And the best part - all the leads that the traffic generates are yours exclusively!
Most people find these leads fun and easy to prospect.. many say it's the easiest prospecting they've done in their entire MLM career!
Google may not want your bizop ad campaign, but we do! Put My AutoPilot Traffic to work for your business today! Order Now!
All web traffic is from USA. By ordering this product, you signify your agreement to 1) delivered traffic totals are based on our internal tracking; not 3rd party tracking services. 2) We cannot guarantee lead capture webpage conversions or sales. Each lead capture webpage is different. Each person arriving at your lead capture webpage is different. Their interest in your lead capture webpage offer is subjective. 3) It is your responsibility to ensure your webpage is online and fast loading when we direct traffic to the webpage. A slow loading webpage may result in a loss of web advertising. 4) Once we direct a person to your webpage, it is up to your webpage to have a compelling offer that will interest people enough for them to want to opt into your webpage to learn more. If you want to know what a good mlm lead capture page design is like, go here.

Click the button below to view packages and pricing!
Click Here!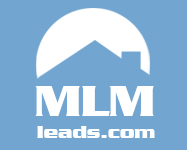 "I am blown away with the results.. I've been in the industry for over 20 years.. This is the absolute hands-down best source of mlm traffic that I've found. This is quality and responsive traffic."
-- Owen Brown
"I got 34 clicks; 11 opted in, 7 became customers and 3 became reps!"
-- Josh Dooly
"WOW.. 57% Conversion Rate! This is looking really good."
-- Scott Mackeigan